Originally posted on Launch Chapel Hill on Oct. 13, 2016
Quantworks co-founder Nick Ghitelman has experienced many challenges and successes during his 20 years working in the tech industry. He is a dedicated entrepreneur with a unique style and engaging personality who tells an interesting story through his intriguing work.
Quantworks is a venture that deals in analytic software for enterprises of all sizes. It provides agility for large companies and experience for smaller ones. Ghitelman and his co-founders saw a place in the market for software that could meet the needs of both types of businesses and thought they could provide a solution.
As described on its website, "Quantworks is a nod to all things quantitative and to the foundries, factories and fabricators that create by converting raw materials into usable, beneficial goods. For us, the raw material is data, and the means of production are creativity, analytics, and experience. The results are innovative products and services for our customers that drive value and differentiate."
Quantworks first discovered Launch Chapel Hill as a result of a connection with Director Dina Rousset and discussions that occurred at similar spaces such as The Frontier at Research Triangle Park. The team eventually applied for the program and participated in Launch's fifth cohort.
Ghitelman explained, "While trying to grow a business that was only three months old at the time, we knew we needed roots in a space, but we wanted something more. The safety that Launch Chapel Hill provides for its ventures combined with access to numerous advisors makes it a unique and very special resource."
Ghitelman emphasized the fact that Launch has wide range of resources available to its ventures, bringing in several startup savvy speakers and providing mentorship from entrepreneurs in residence. In the words of Ghitelman, "The space is fantastic and incredibly flexible, and it's always an open door. It's also constantly evolving, and it's been exciting to see how it has changed even in the time that we have been here."
After completing its participation in Cohort 5, Quantworks actually decided to move out of Launch. Ghitelman explained that the decision was made at a time when their personnel were in flux, and they felt the program had helped them get to a point where they were ready to expand to a bigger facility. The team knew that their transitory location was temporary and eventually decided to return to back to Launch where they currently rent out space. "Right now we are looking at a product that will be on the market next year and are pursuing channel sales. We currently have 13 employees and a positive cash flow. We also partner with two other early stage companies and will continue to develop those relationships. After one year, we're proud of the progress we've made. We know where we are and are excited to be on an upward trajectory," said Ghitelman.
When asked about advice he would give to individuals embarking on similar journeys, Ghitelman recommended that one of the most important things is to recognize and take advantage of the infinite number of free resources that are out there such as Launch Chapel Hill.
He said, "A Google search is great, but this is in our backyard. This town and this community have made incredible investments in a variety of programs, and there are so many resources available to take advantage of."
– Lindsay Thompson, Launch Marketing Intern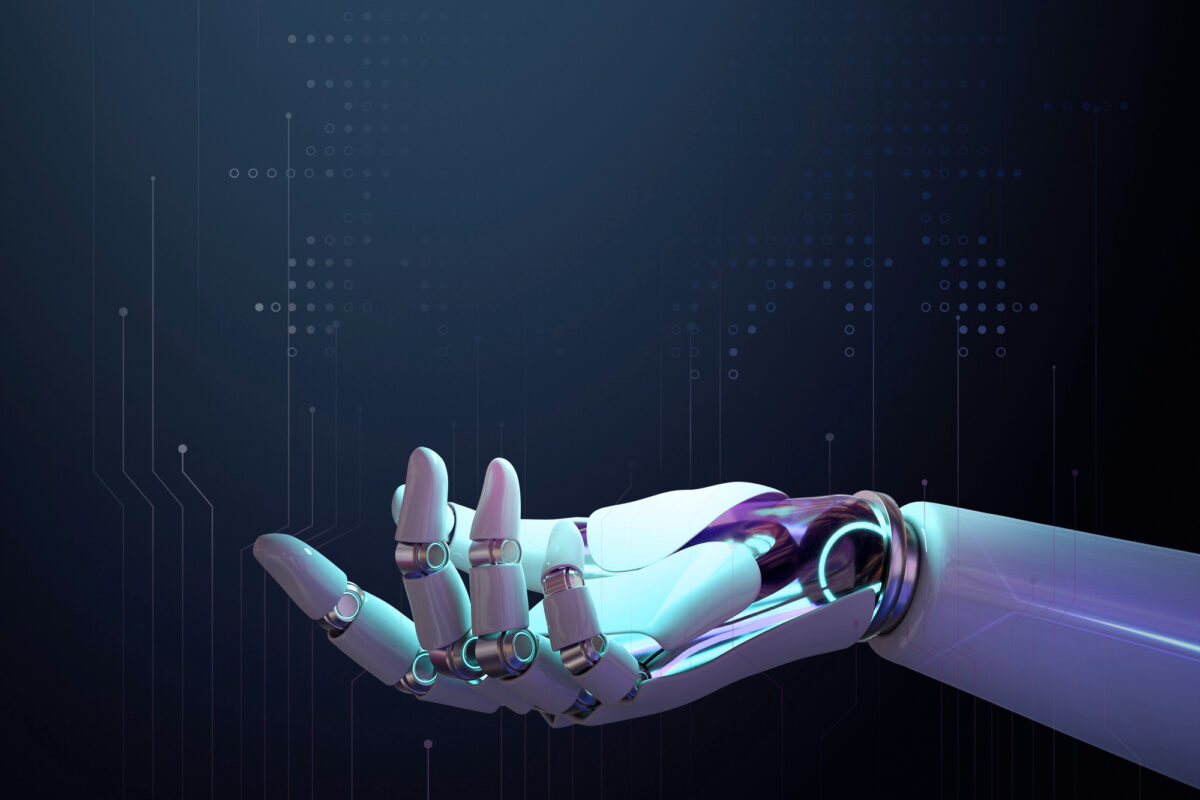 A Deep Dive into Artificial Intelligence: What is AI and Why Does it Matter?
AI is making its way into almost every aspect of our lives, from healthcare to entertainment and everything else in between. But what exactly is it? Most people know that AI stands for artificial intelligence, but do they understand what this concept means and how it can benefit us all?
how artificial intelligence helps businesses?
We are living in an age where Artificial Intelligence (AI) is becoming increasingly integrated into everyday life. It's clear that this powerful force has become a major driving factor in our lives: from smart home technology to businesses utilizing AI to optimize their operations and customer service experiences.